The Red Dragon's Revenge,
   Dockside, with Sails Furled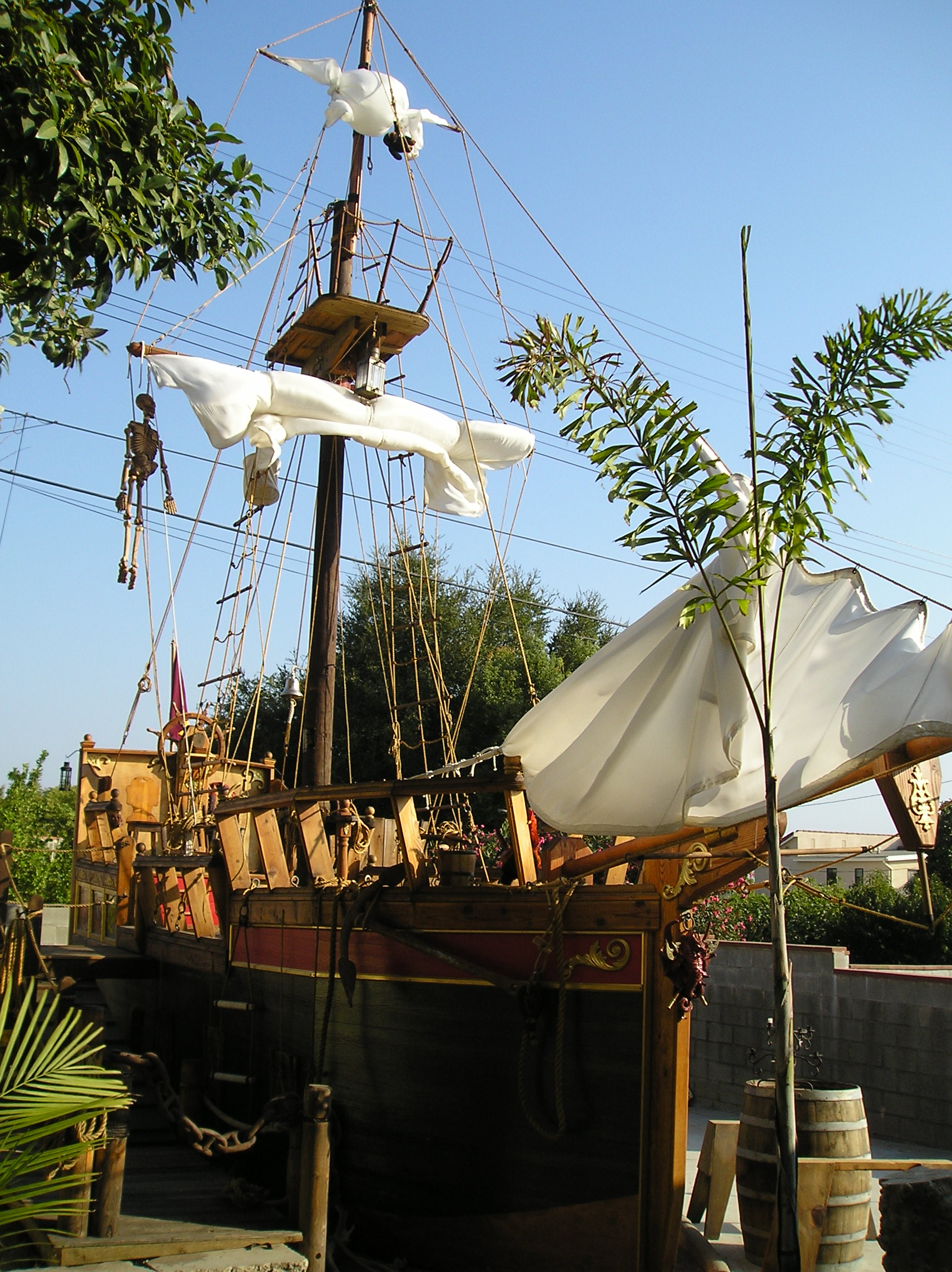 Building the Revenge



No one remembers who first said "Let's build a pirate ship in the back yard."  Or at least no one is willing to admit to it.  But we did come up with the idea, and in July 2004, we started planning it and looking for materials.  Just where does one find a mast?  (Answer: 

www.lodgepolepine.com

)


August 8, 2004 - The Raising of the Mast

Construction of The Revenge officially began on Saturday, August 8, 2004 (of course, after Bloody Dray dug a hole 4x4' and 3' deep and hand-mixed a whole lot of concrete to pour a footing with large steel brackets).  Our first 7 Plank Owners performed the Herculean feat of raising a 24' telephone pole, er, mast into the prepped concrete cavity, strapped it in, wrapped it in plastic, and poured concrete all around it.  Seven names and the date are inscribed in the concrete base.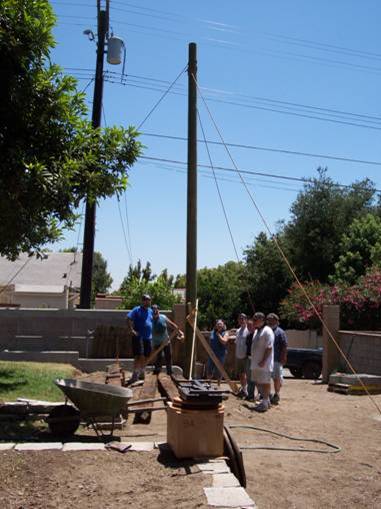 The Main Frame:  Rick & Jeff Build the "Hull"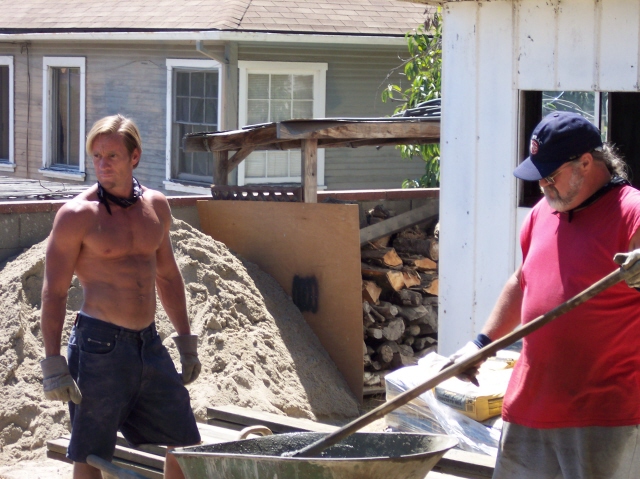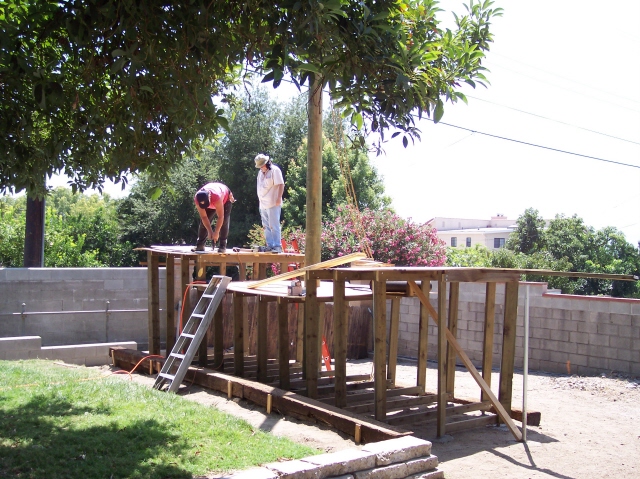 And then the Decks, Planking, and Pegs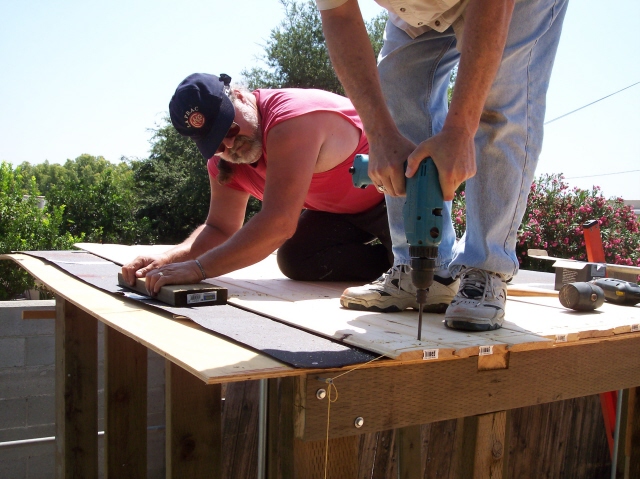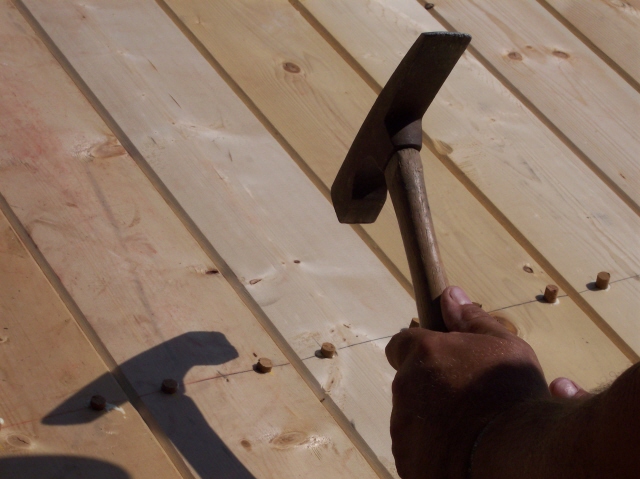 Pete, Phil, and Vern Getting Ready for the Crow's Nest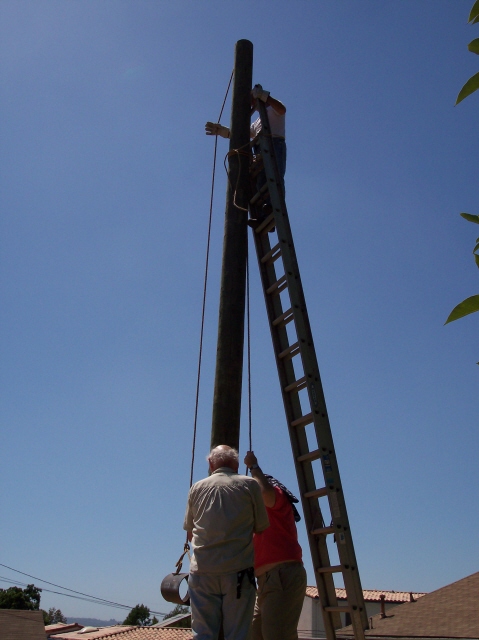 In the Meantime, Vern & Michelle Start Work on the Rigging
And Pancho hangs out...
To  be continued... but in the meantime, check out these great pictures from Red-Handed Mary....
(c) 2005, 2006 reddragonsrevenge.com